Civil Defense CD V-777-1 Shelter Radiation Detection Set with Original Box Geiger Counter
Sorry, this item is out of stock
Web Information
The CD V-777-1 kit was the standard issue kit for community fallout shelters. The original CD V-777-1 make-up was 1-CD V-715, 1 CD V-700, 1-CD V-750 and 2-CD V-742 dosimeters. There were later versions of the CD V-777-1 but the only difference in kit contents was more CD V-742 dosimeters.
Condition
Used kits - direct from Government Surplus.  All units in good physical condition.  Tested for functionality. No calibration performed. 

Watch a video of this instrument in operation below: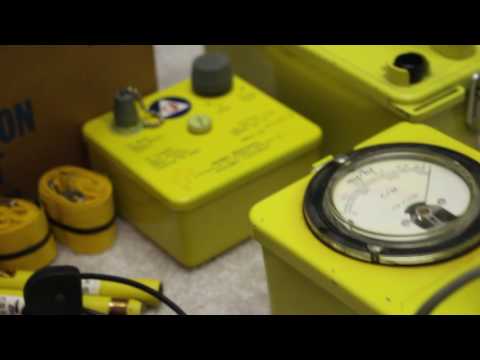 ExpressLabWerks Civil Defense CD V-777-1 Radiation Detection Set - YouTube
Video will open in a new window
[isdntekvideo]
Kit Includes
Quantity 1: CD V-715 Survey Meter
Quantity 1: CD V-700  Geiger counter
Quantity 2: CD V-742 Dosimeters
Quantity 1: CD V-750 Dosimeter Charger
Quantity 2: Straps
Quantity 1: Monitoring Headphones

Please note: Revisions of the instruments may vary.
Warranty
30 Day warranty. We pledge to offer the best service and warranty to all of our customers!  We are extending a 30 Day warranty on this item. This is our way of saying thank you for allowing us to serve you.

Certifi

cation
This is a genuine product from this manufacturer.