ELITech Wescor Aerospray Pro 7151 Slide Stainer Cytocentrifuge 120V
Web Information
Aerospray® Pro Hematology
Slide Stainer / Cytocentrifuge
World's Best Stainer in Performance and Reliability
The Aerospray® Pro Slide Stainer/Cytocentrifuge automates the staining of blood and other body fluids to facilitate enhanced clarity using a rapid stain mode, a longer Wright-Giemsa mode, a May Grünwald Giemsa (MGG) mode or custom settings.
Staining Advantages
Superior staining process that is easy to use and saves time
Rapid performance cycle time
Cross-contamination is eliminated with a fresh application of stain
Automated nozzle clean after each stain cycle reduces maintenance
Convenient automated waste level detection (optional)
Superb cytocentrifuge, resulting in a five-to nine-fold increase in the number of cells on a slide (optional)
Programmable functions to accommodate different intensities, and personal preferences
Laboratory compliance with traceability features is ensured
Patented Aerospray® Technology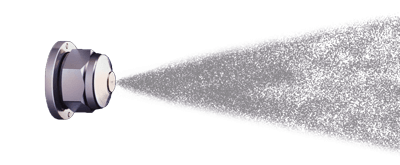 Benefits for your Laboratory
Regressive and progressive staining capabilities
Consistent, reliable, and standardized staining across multiple labs
Easily compare slides from different labs
High-quality control ensuring no stain variability when moving from LOT to LOT
Reduces labor costs and aids labs in lowering the cost per slide
Low maintenance required – simple and time efficient cleaning cycles
The perfect back-up for high automation laboratories for specialty staining and during maintenance
Condition
Excellent functional and cosmetic condition.
Includes
Wescor Aerospray Pro 7151 Slide Stainer Cytocentrifuge 120V
Rotor


Power cord
BBR1
Warranty
30 Day warranty. We pledge to offer the best service and warranty to all of our customers!  We are extending a 30 Day warranty on this item. This is our way of saying thank you for allowing us to serve you.

Certifi

cation
This is a genuine product from this manufacturer.
Disclaimer

The sale of this item may be subject to regulation by the U.S. Food and Drug Administration and state and local regulatory agencies. the item is subject to FDA regulation, we will verify your status as an authorized purchaser of this item before shipping of the item."

Regardless of the origin of the equipment, documentation provided or identification appearing upon the equipment, the equipment described and offered here is in no way certified for, recommended for, or offered for any specific use. The purchaser agrees that the seller shall not be held responsible or liable for any injuries or damages, whether incidental or consequential, associated in any way with the equipment. The purchaser, by bidding on this equipment, indicates their acknowledgment of, and agreement to the terms of this disclaimer. it is the purchaser's responsibility to have the item inspected and certified by a qualified professional before use!